personal attention
chevron_right
Minimum order €50 | Express delivery GLS Shipped from Spain | Deadline for Same Day Shipping 19:00h
Minimum order €50 | Express delivery GLS Shipped from Spain | Deadline for Same Day Shipping 19:00h
WIWU USB Type-C Hub Multimedia 4in1 CB008
WIWU Hub USB Type-C Multimedia 4in1 CB008 is also available
WIWU transparent c-type hub premium design with a very well presented case.
more info
WiWU Alpha 440 Pro USB C Hub four in one
Product name
Alpha 440 Pro USB C Hub four in one
Color
Grey
Feature

USB C to 4* USB3.0

* USB C to 4* USB 3.0, support 5Gbps Max fast data transfer

* Easy to Use: Plug and play design for ease of use, plug in your USB-C data devices or peripherals for a quick connection with no extra installation required.
* Exquisite Workmanship: The adapter is built-in smart chip avoids overcurrent, overvoltage, short circuit and high temperature.
Aluminum shell with a nice and durable metallic finish. Compact and lightweight, perfect to carry with.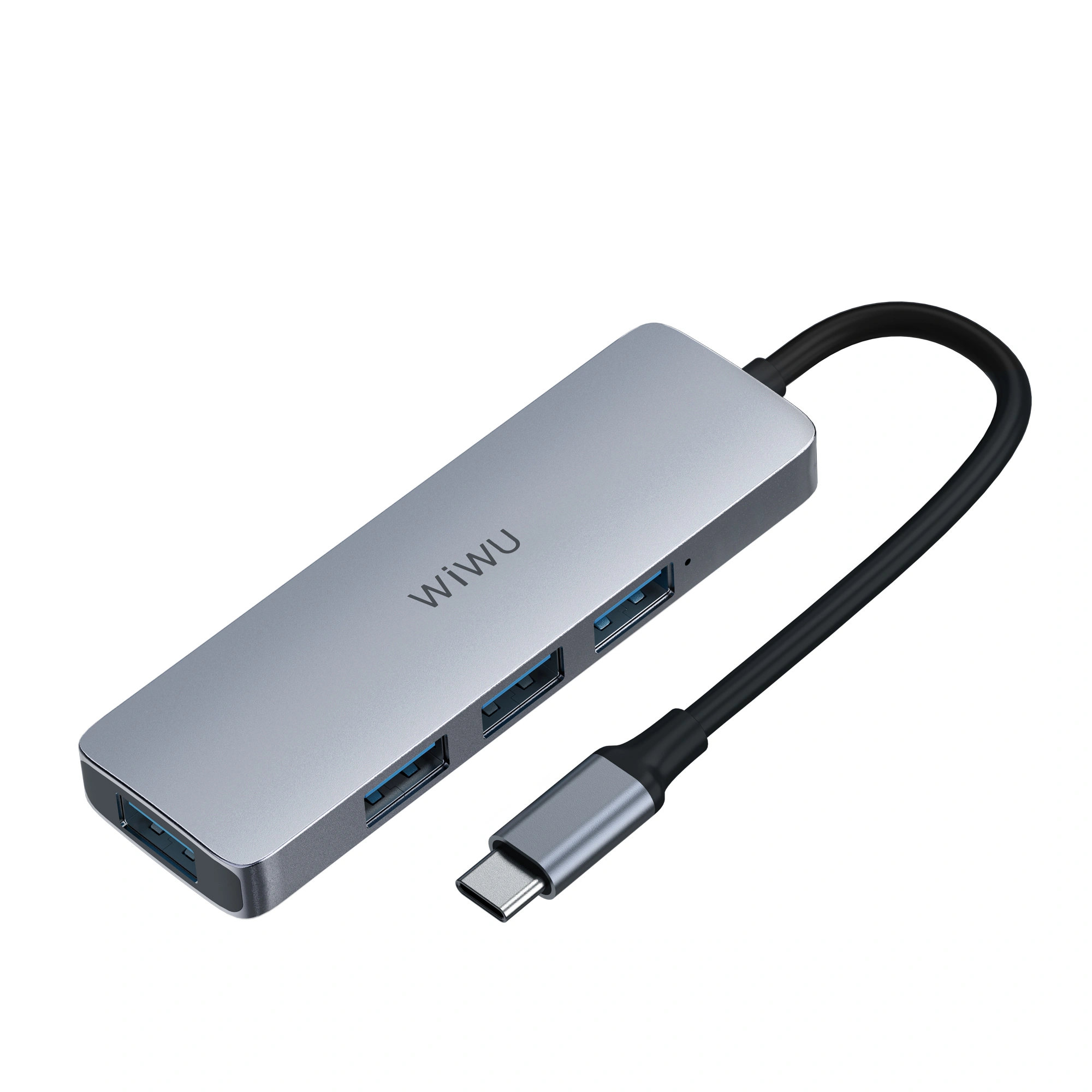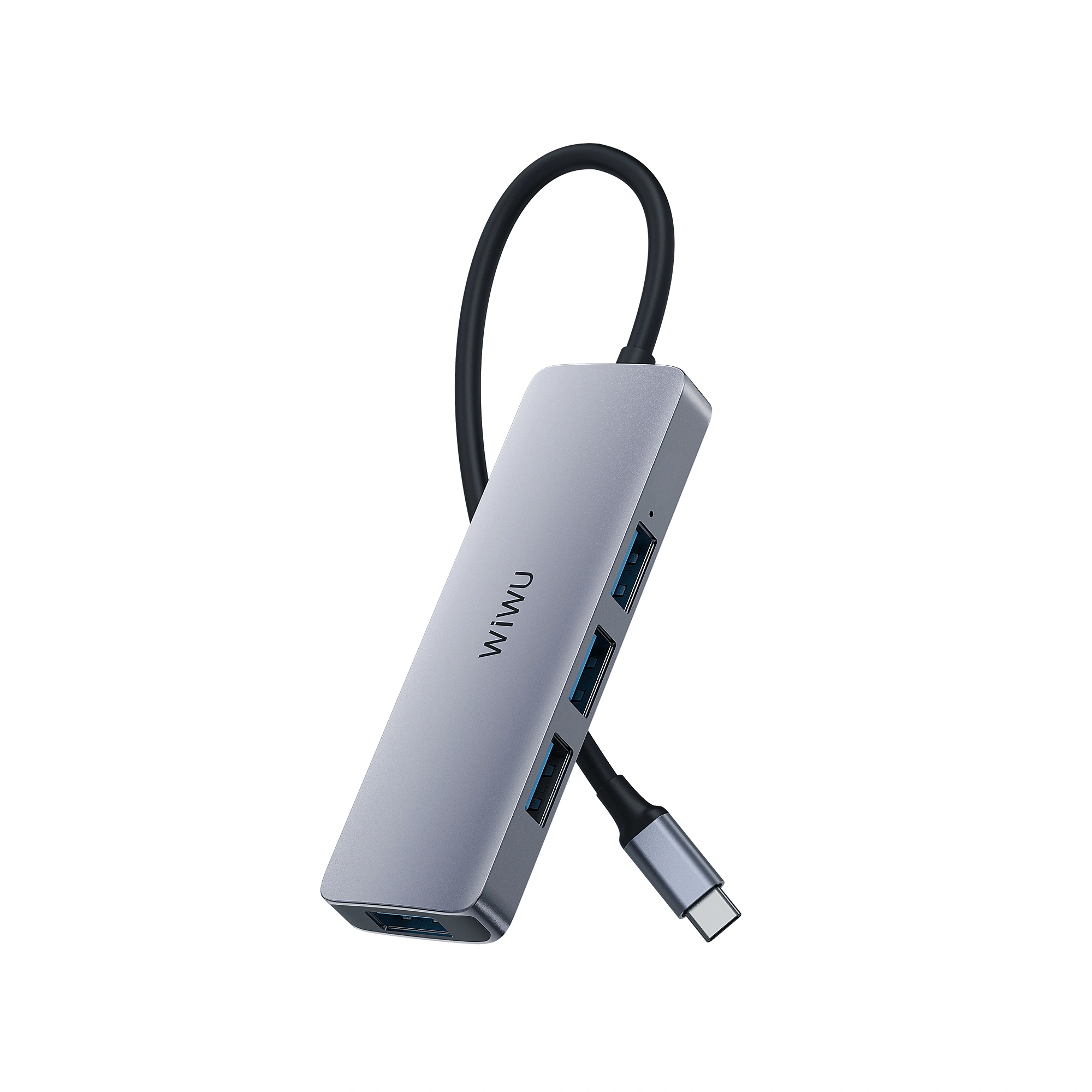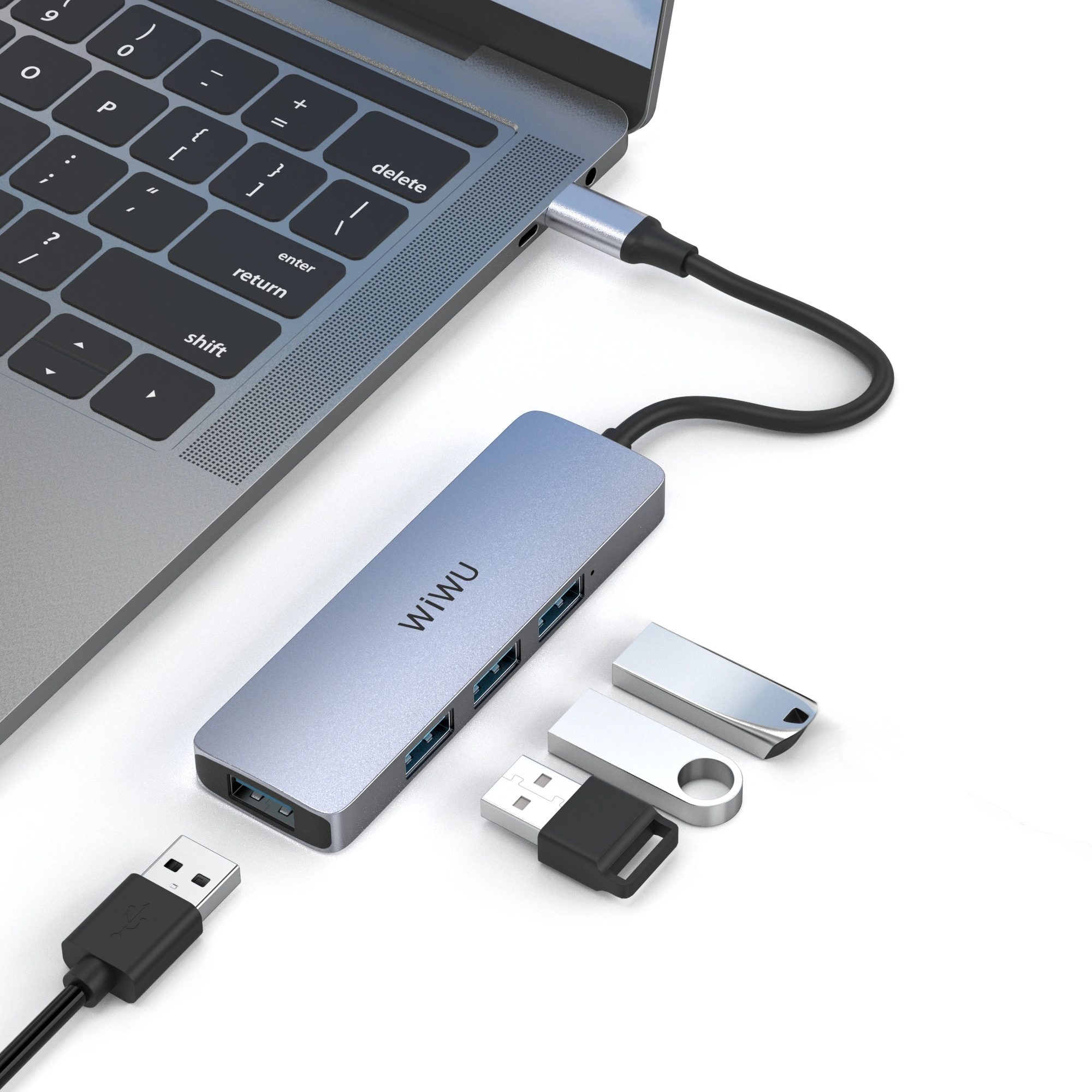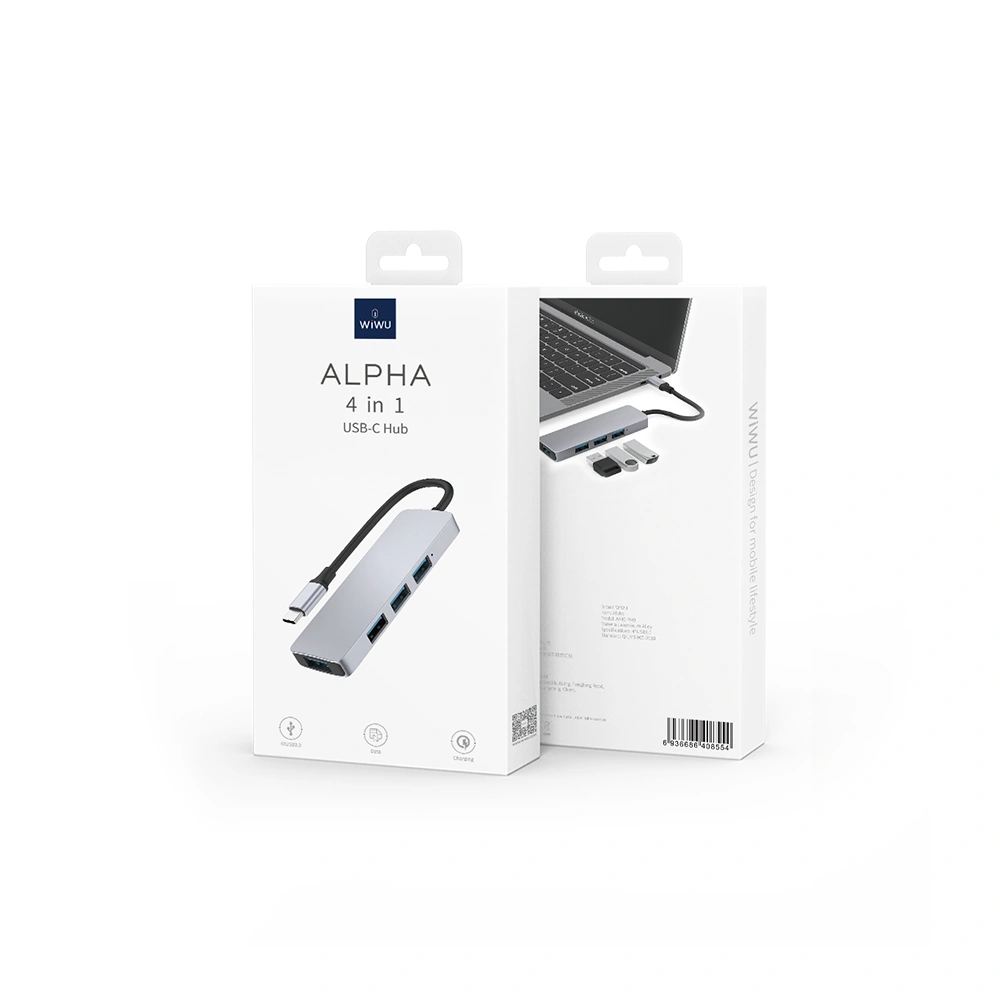 Customers who bought this product also bought: