personal attention
chevron_right
Minimum order €50 | Express delivery GLS Shipped from Spain | Deadline for Same Day Shipping 19:00h
Minimum order €50 | Express delivery GLS Shipped from Spain | Deadline for Same Day Shipping 19:00h
WIWU Stylus Pro IV Compatible with Ipad
WIWU Stylus Pro IV is compatible with iPad
Stylus pen compatible with some ipad,  wIWU brand premium design with a very well presented box.
【 Designed for iPad models 2018-2022】 The iPad pencil is compatible with the iPad series models 2018-2022: iPad 6th/7th/8th/9th Gen, iPad Air 3rd/4th/5th Gen, iPad Pro 11/12.9 inches, iPad Mini 5th/6th Gen. Other models like iPad versions prior to 2018, iPhone, Android, Microsoft devices are not valid, check the correct model before ordering.
【Palm rejection and magnetic design】 With the palm rejection feature, your iPad only recognizes the tip of the optical pencil, allowing you to rest your palm comfortably on the screen when writing or drawing. And it has a flat edge and a magnetic design that magnetically attaches to your iPad.
The optical pencil for iPad with tilt sensitivity and thickening function is designed to function like a normal pencil, allowing you to draw different strokes of thickness and depth by altering the tilt of the tip, perfect for drawing, drawing and noting. i'm taking it on the iPad.
Perfect pixel accuracy】 With durable, perfect pixel accuracy and an improved pencil tip, this iPad pencil behaves as accurately as a real pencil, making it ideal for coloring, drawing, taking notes, marking PDF files, etc. without leaps, without scratches.
more info
                                                                                                   Product features
*Brand

WiWU

*Model

Pro IV Pen with 4LED

*Type of material

Aluminium alloy

*Colour

White

*Compatibility

Stylus for iPad 2018 to 2022, iPad 6th/7th/8th/9th/10th generation, iPad Pro (11/12.9-inch), iPad Air 3rd/4th/5th generation, iPad Mini 5th/6th generation

*Characteristics

Palm rejection and tilt




Pen diameter: 9.5mm




Length: 165 mm




Battery capacity: 140mAh




Charging time: 45 min




Working time: 6-8 hours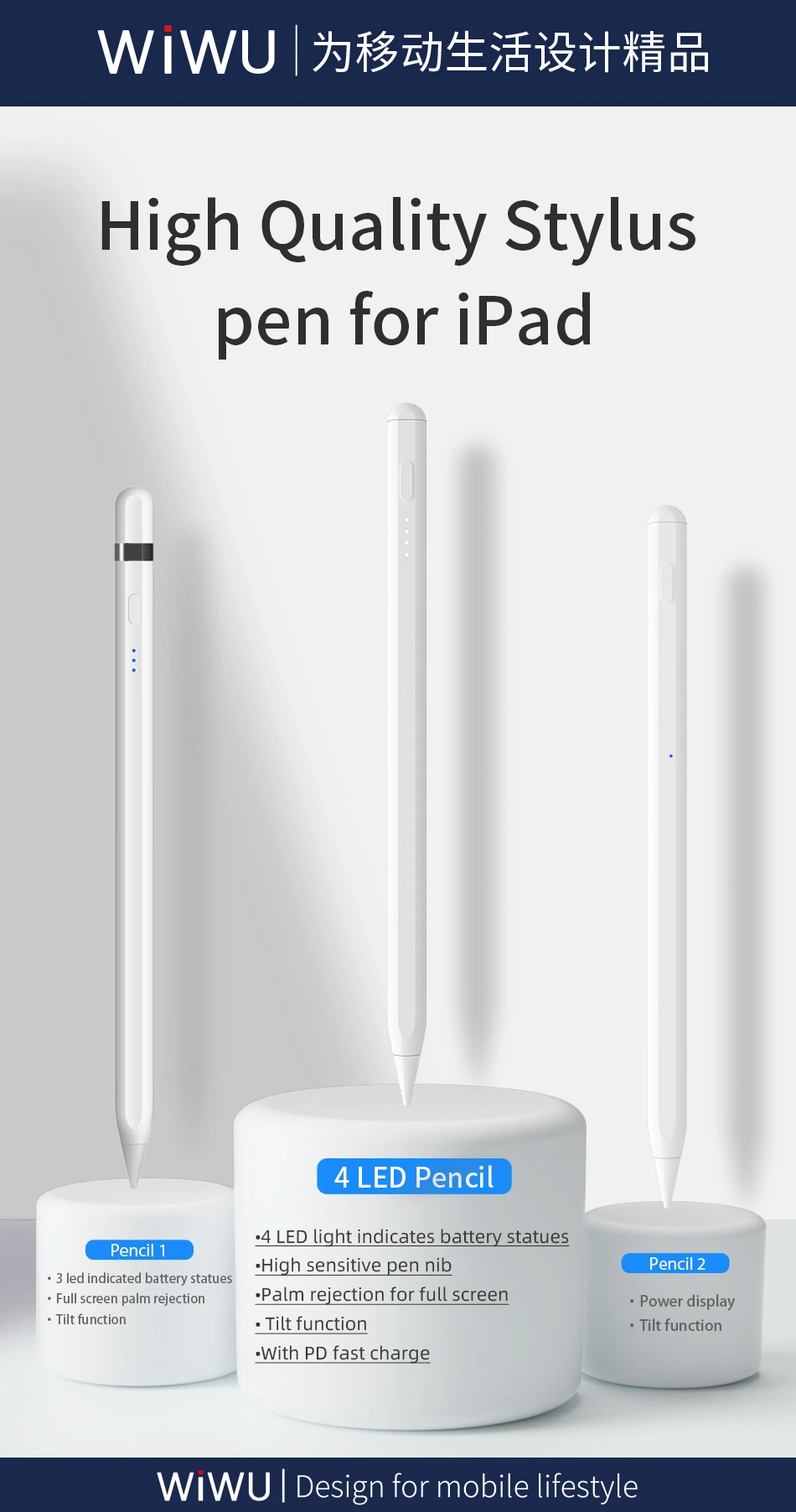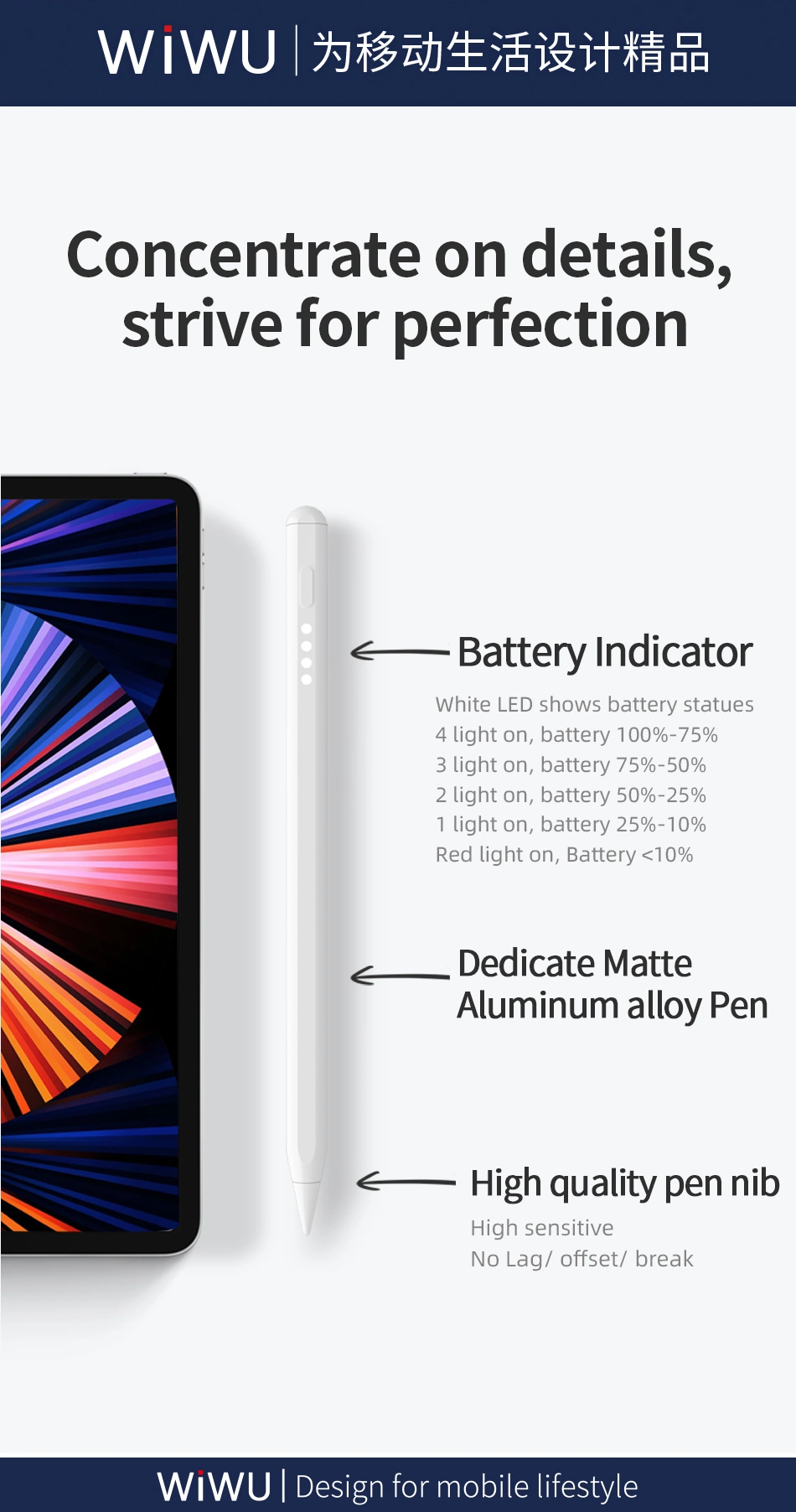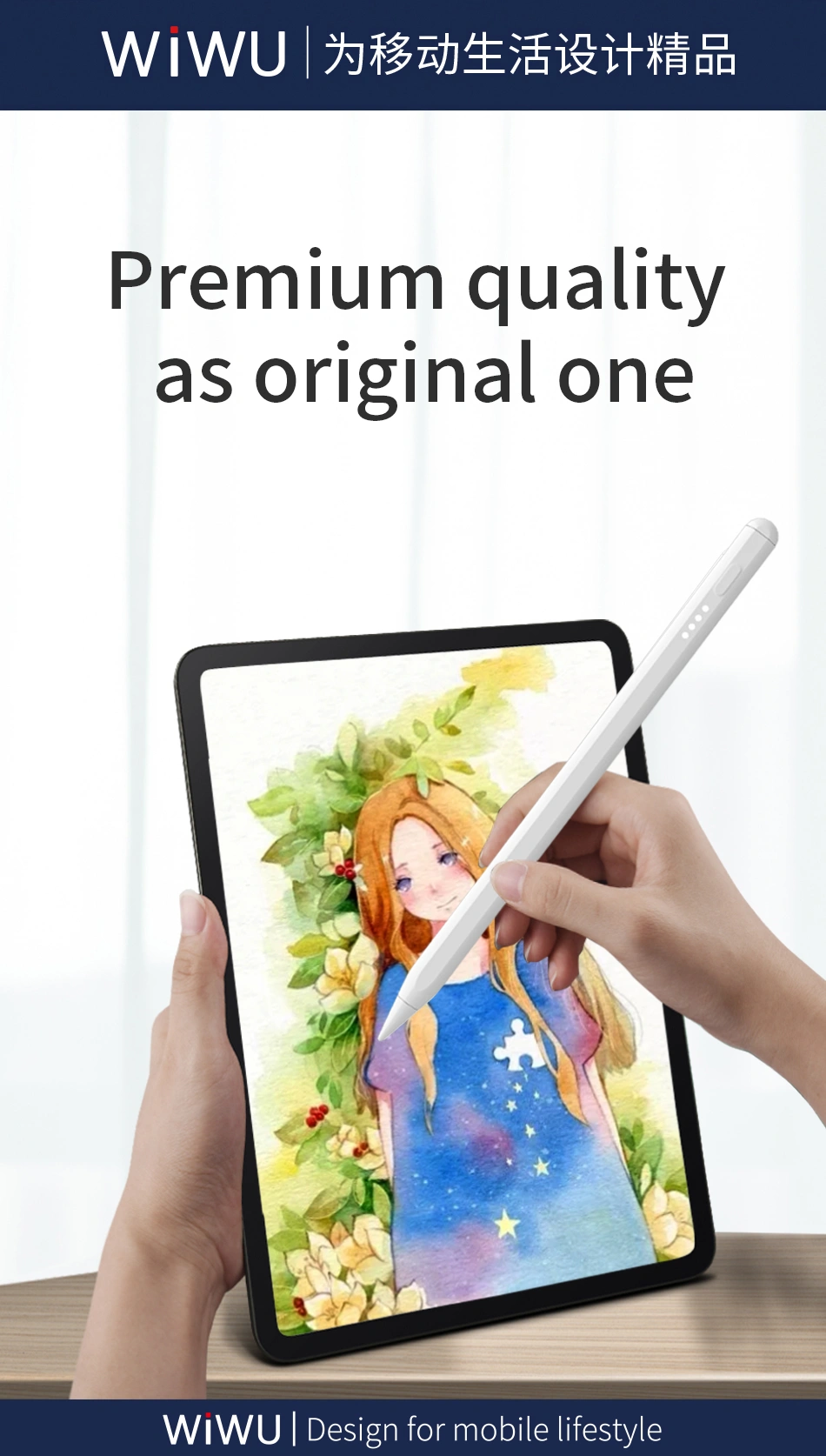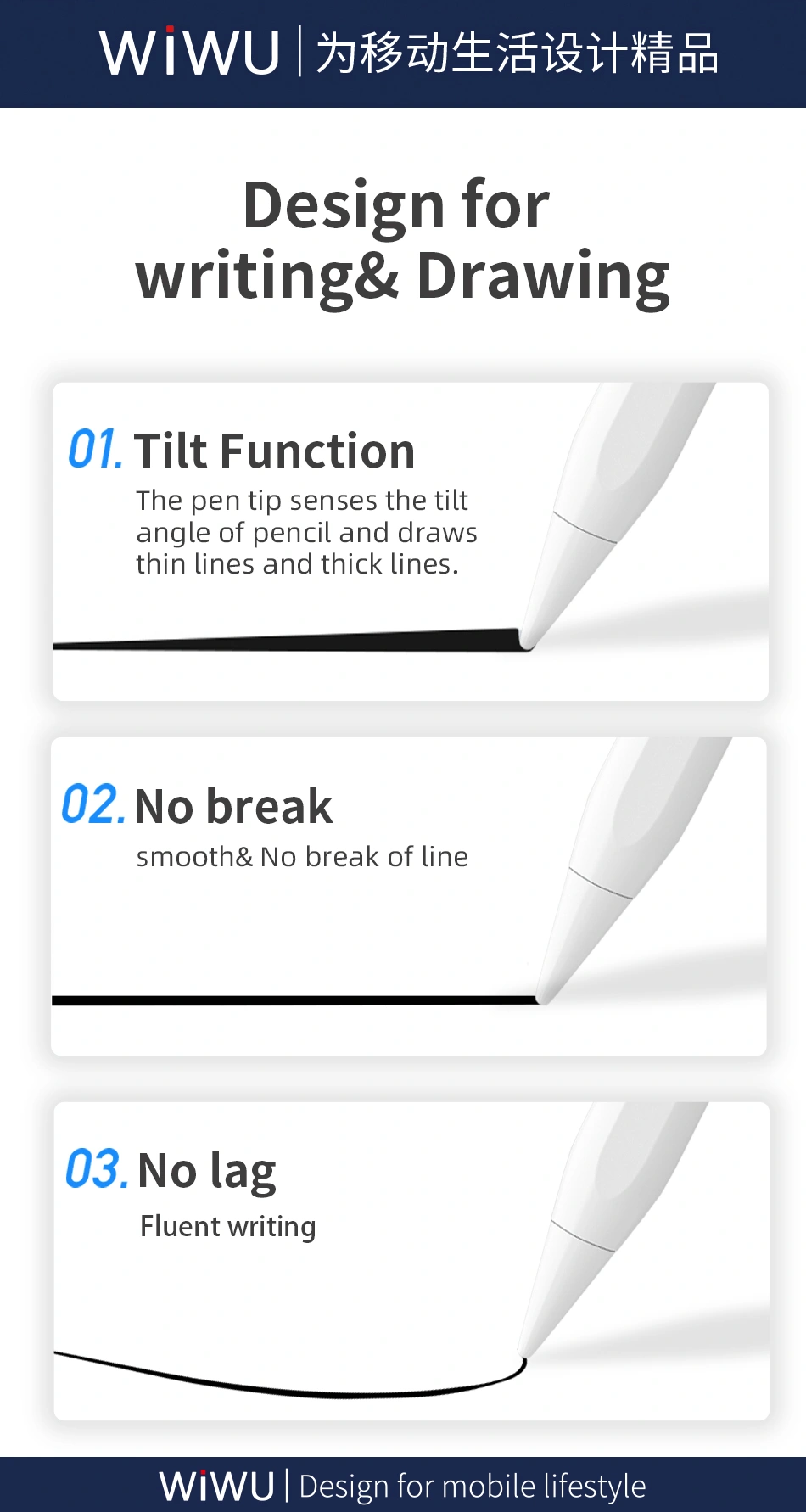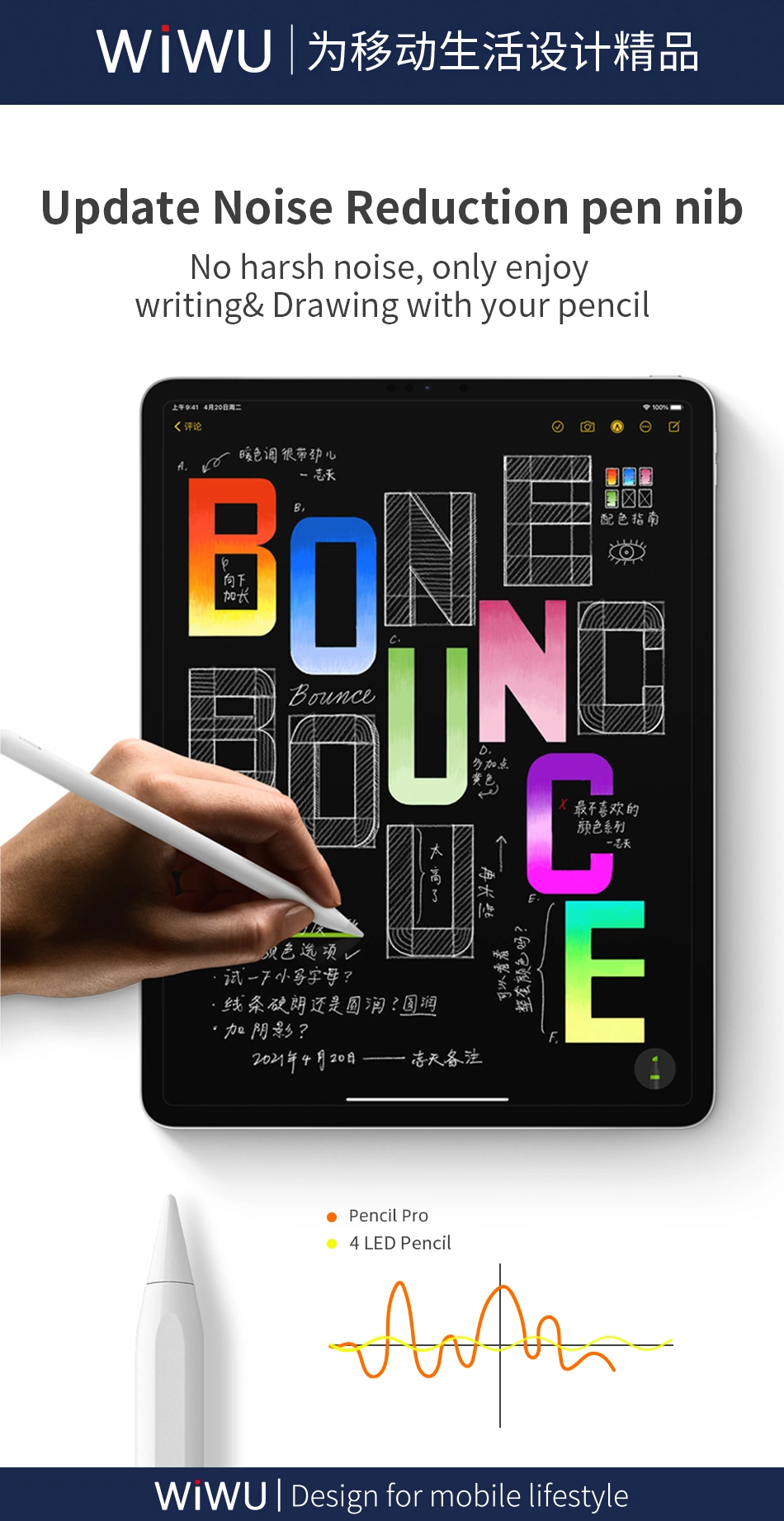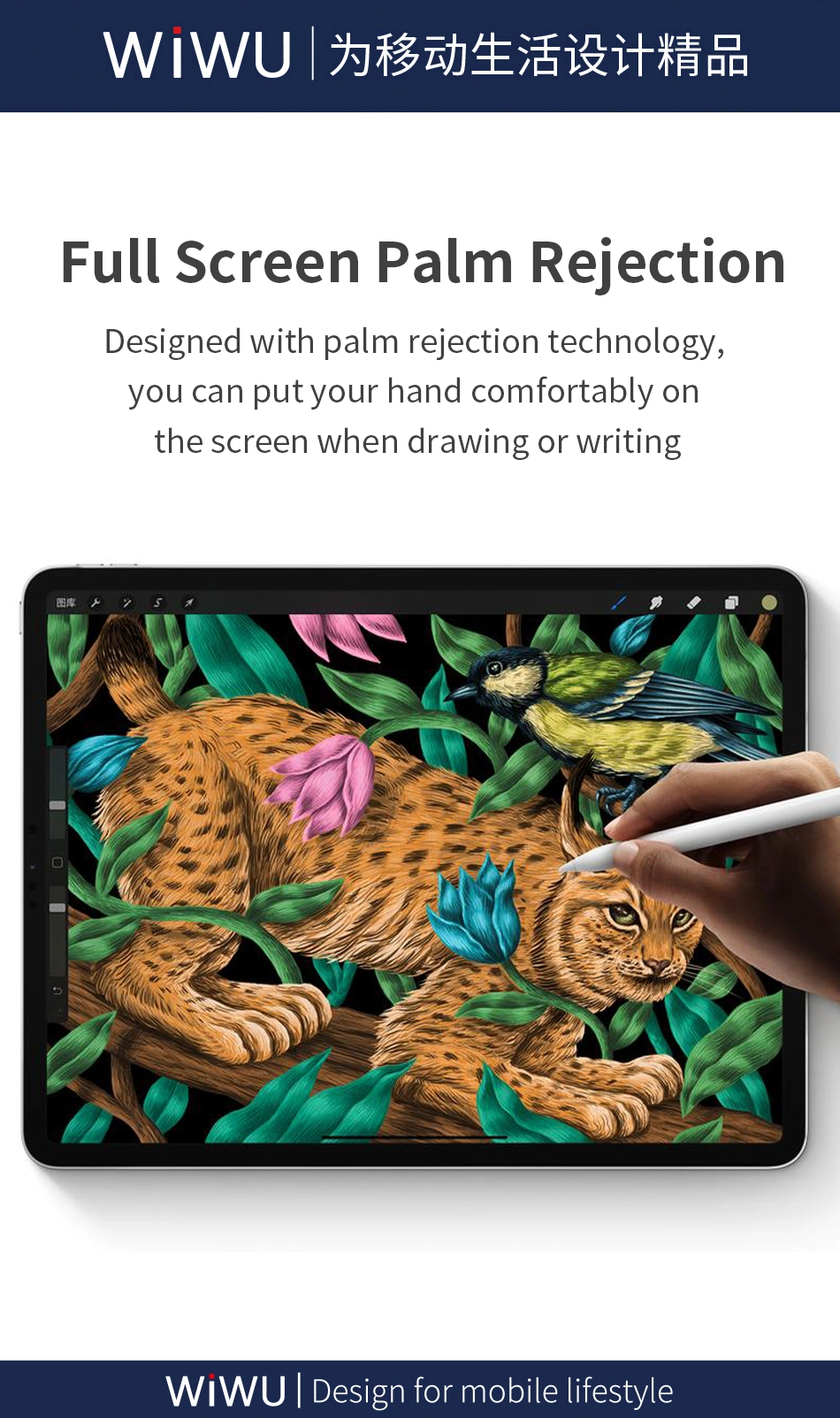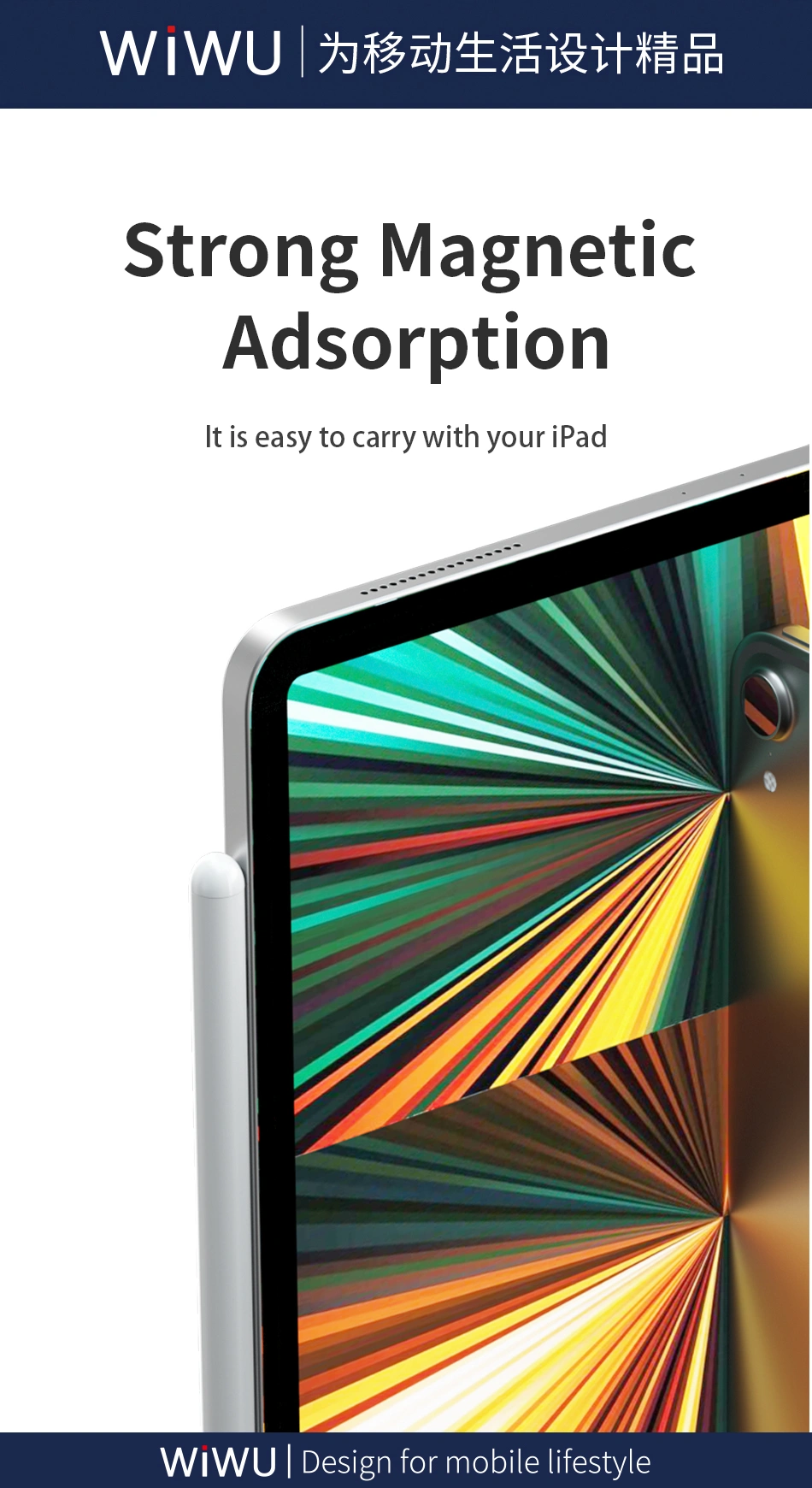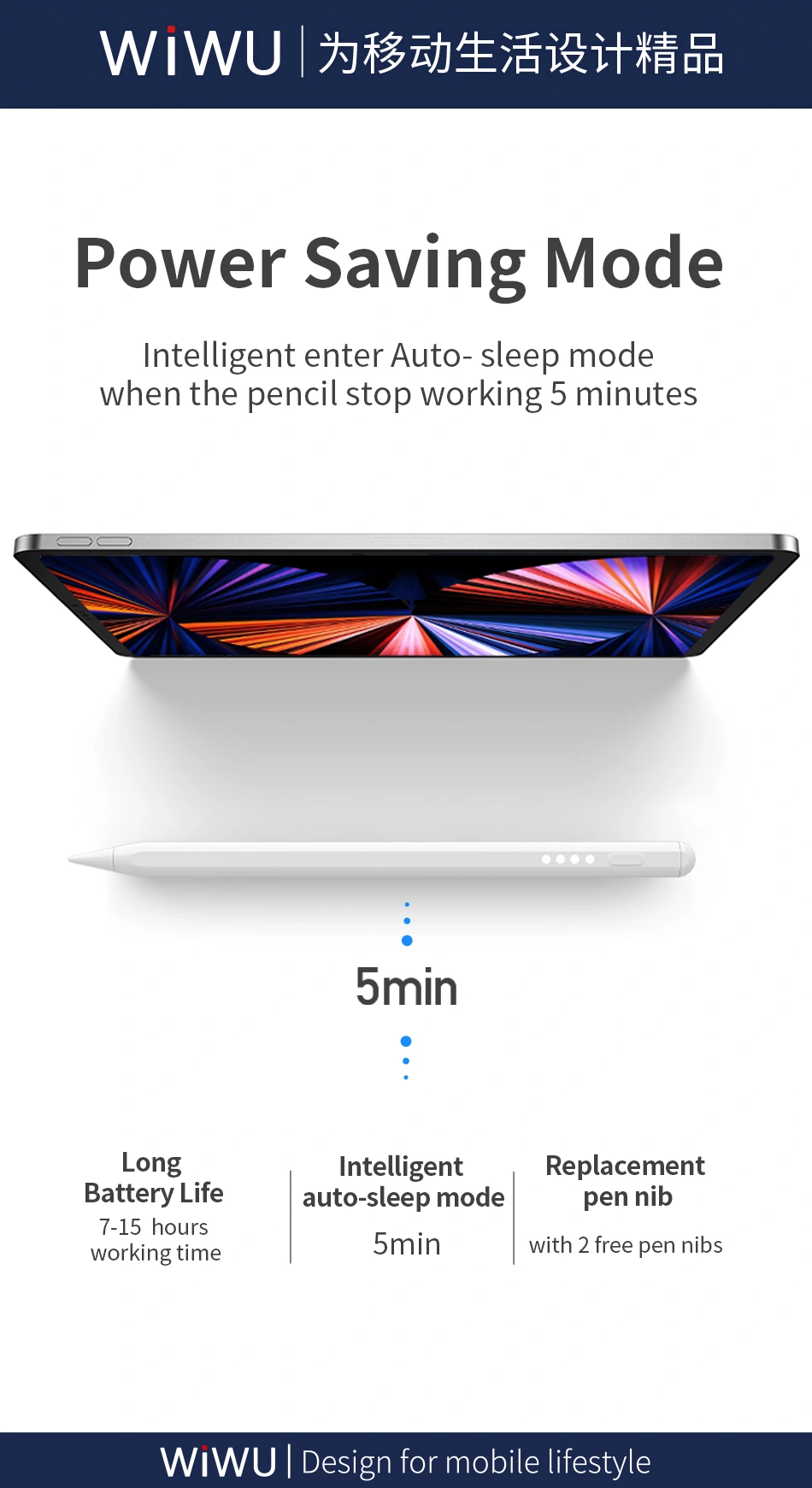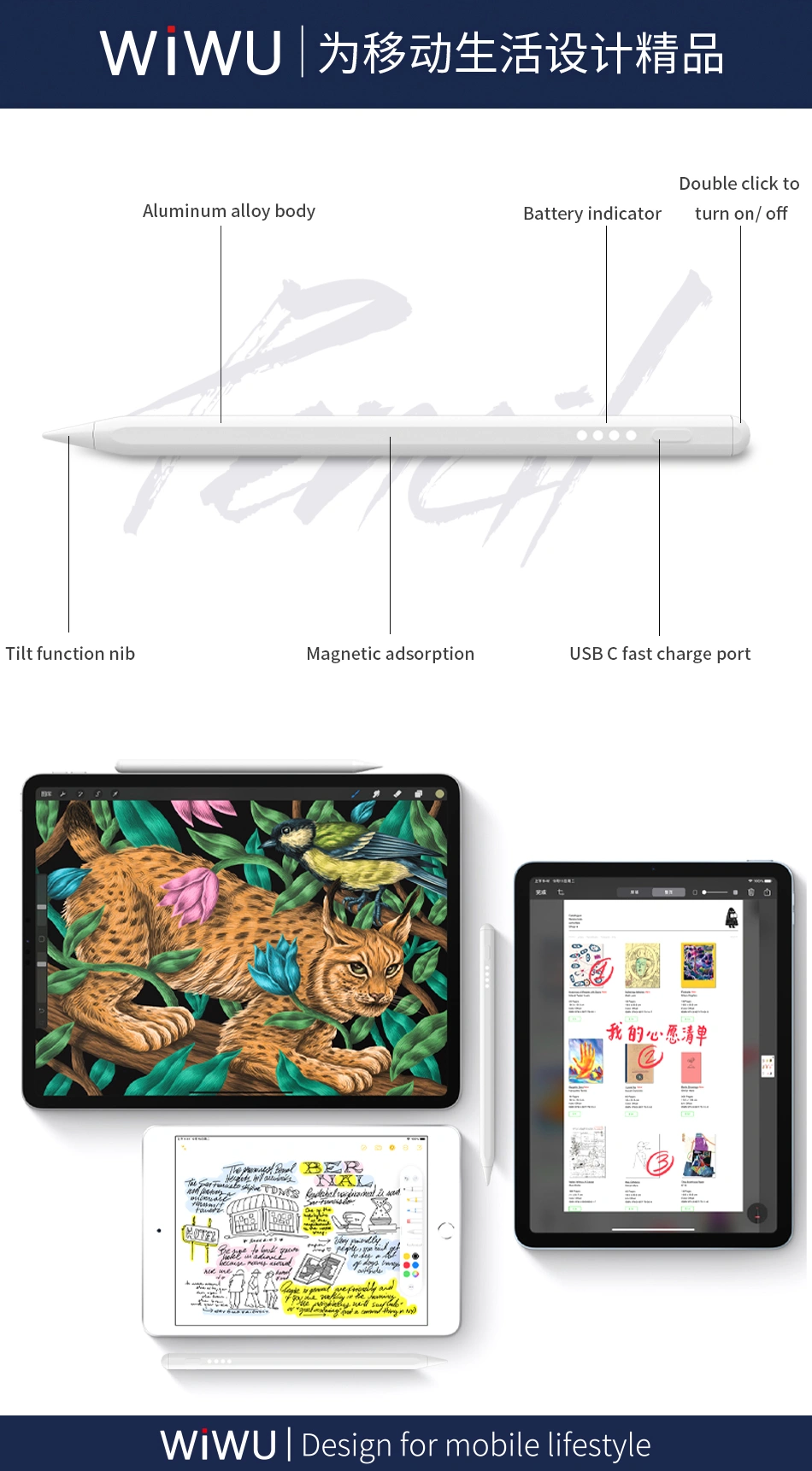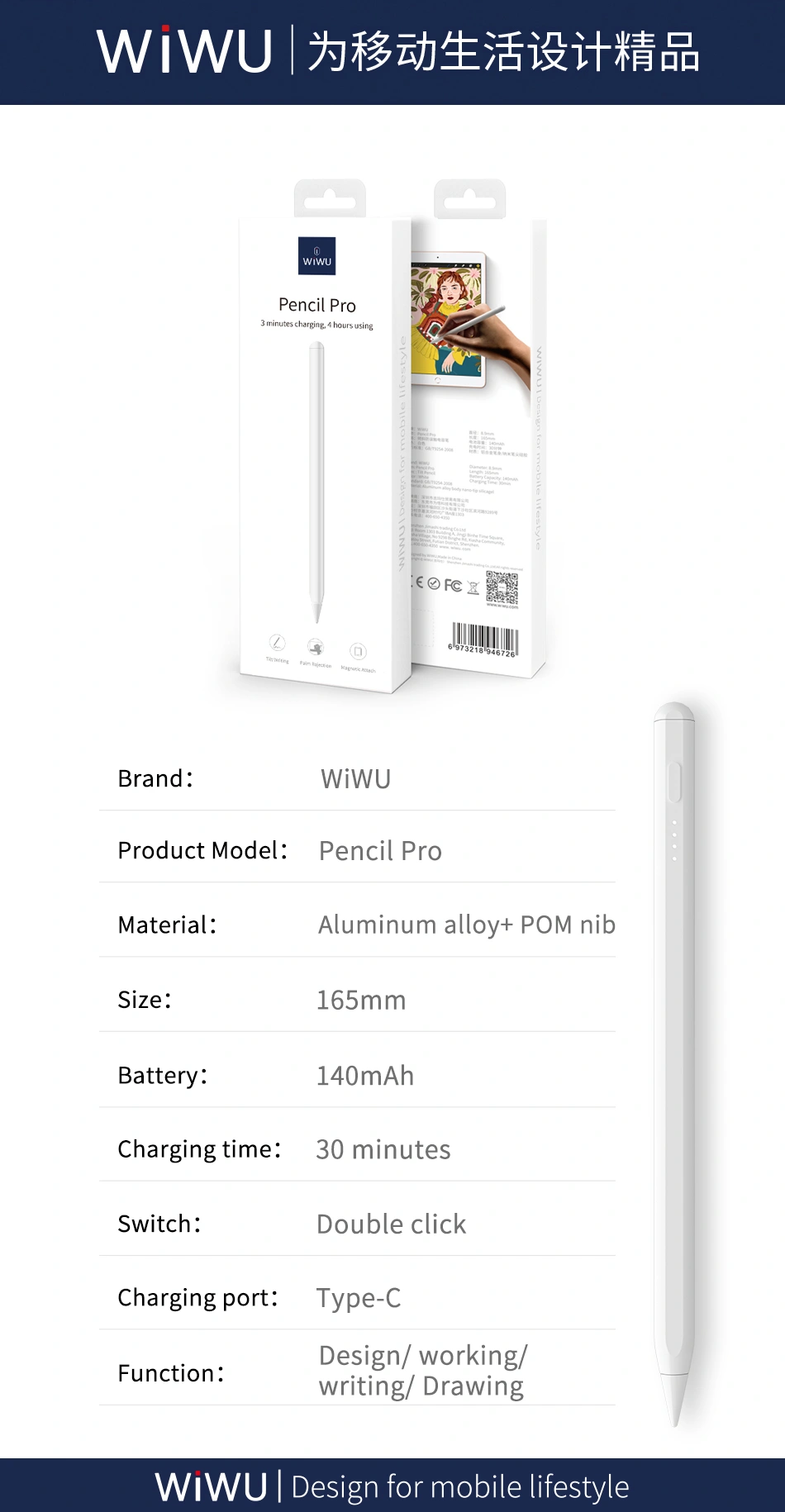 Customers who bought this product also bought: