personal attention
chevron_right
Minimum order €50 | Express delivery GLS Shipped from Spain | Deadline for Same Day Shipping 19:00h
Minimum order €50 | Express delivery GLS Shipped from Spain | Deadline for Same Day Shipping 19:00h
WIWU Stylus Pen Compatible with Ipad 2 gen
WIWU Stylus PenW 2gen Compatible with the iPad
Stylus pen compatible with some ipad, wIWU brand premium design with a very well presented box.
more info
Wiwu Pencil W Touch Pen Palm-Rejection Tilt Drawing Pen


ONLY COMPATIBLE WITH MODEL


A2567, A2568
A2072, A2316, A2324, A2325
A2013, A1934, A1979, A1980
A2228, A2068, A2230, A2231
A2377, A2301, A2459, A2460
A2014, A1895, A1983, A1876
Compatible with iPad 2018 and above
Drawing pen redefines drawing and writing on tablets and smartphones (some apps)
Ability to feel and write like a real pen
You can easily charge your tablet with the wireless charging feature.
Depending on the horizontal use, the writing and drawing characteristics change.
"Palm rejection" protection against accidental touches (so you can use the stylus while your hand is on the tablet)
You can check how much charge your pen has left on the tablet screen.
It provides a long and extensive use time with its reinforced battery.
The ultra-fine tip lets you draw, write and navigate with precision and offers comfortable, pen-like control.
Tactile button area that can be opened and closed with a single touch
Anodized and coated aluminum surface provides durability and offers a stylish appearance
With magnetic adsorption, you can carry it on the edge of your tablet in a very practical way.
Does not depend on pre-installed custom software or specific applications
                                                                                                   Product features
*Brand
WiWU
*Model

Pencil W

*Material Type

Aluminum alloy

*Color

White

*Charging

Wireless charging

*Compatibility

Stylus Pen for iPad

*Features

Bluetooth connection, with battery indicator on ipad and wireless charging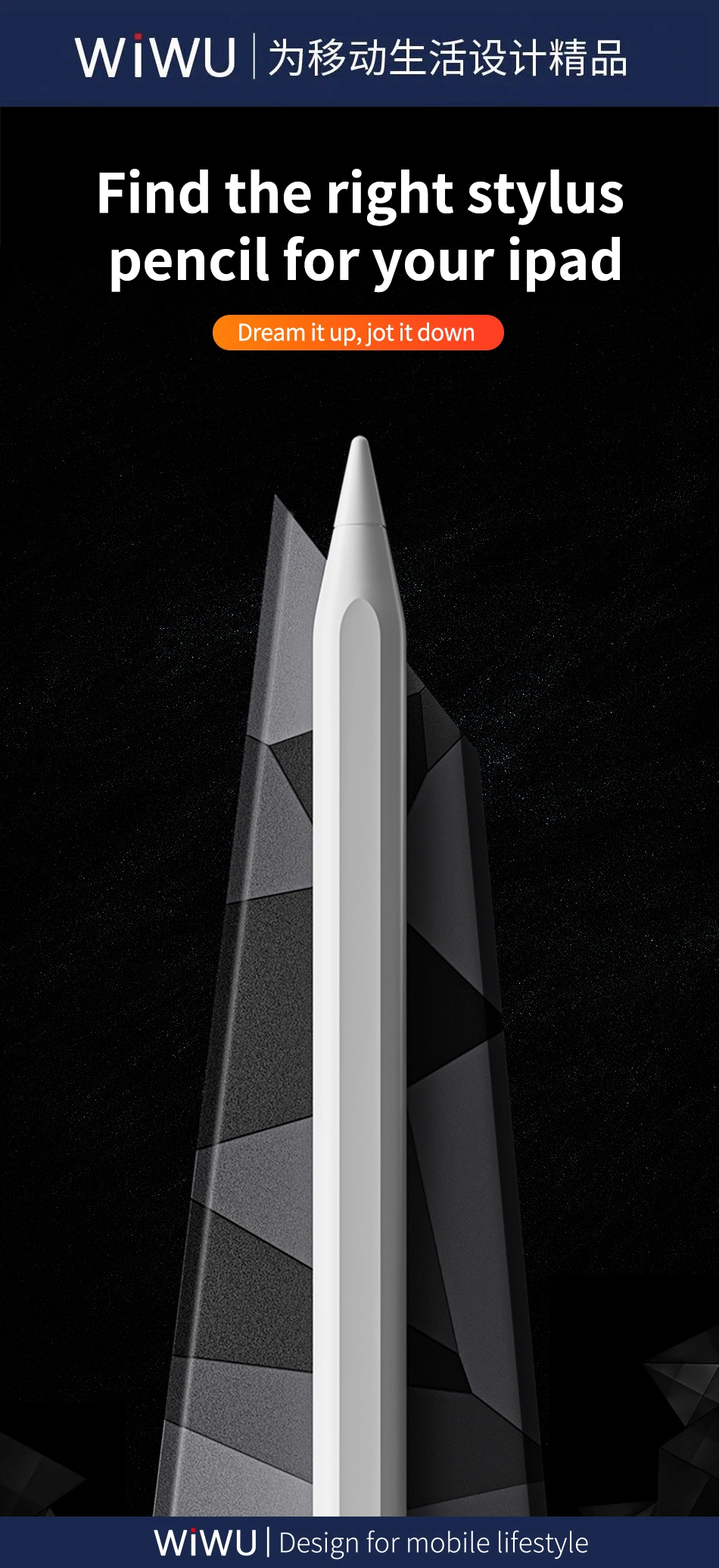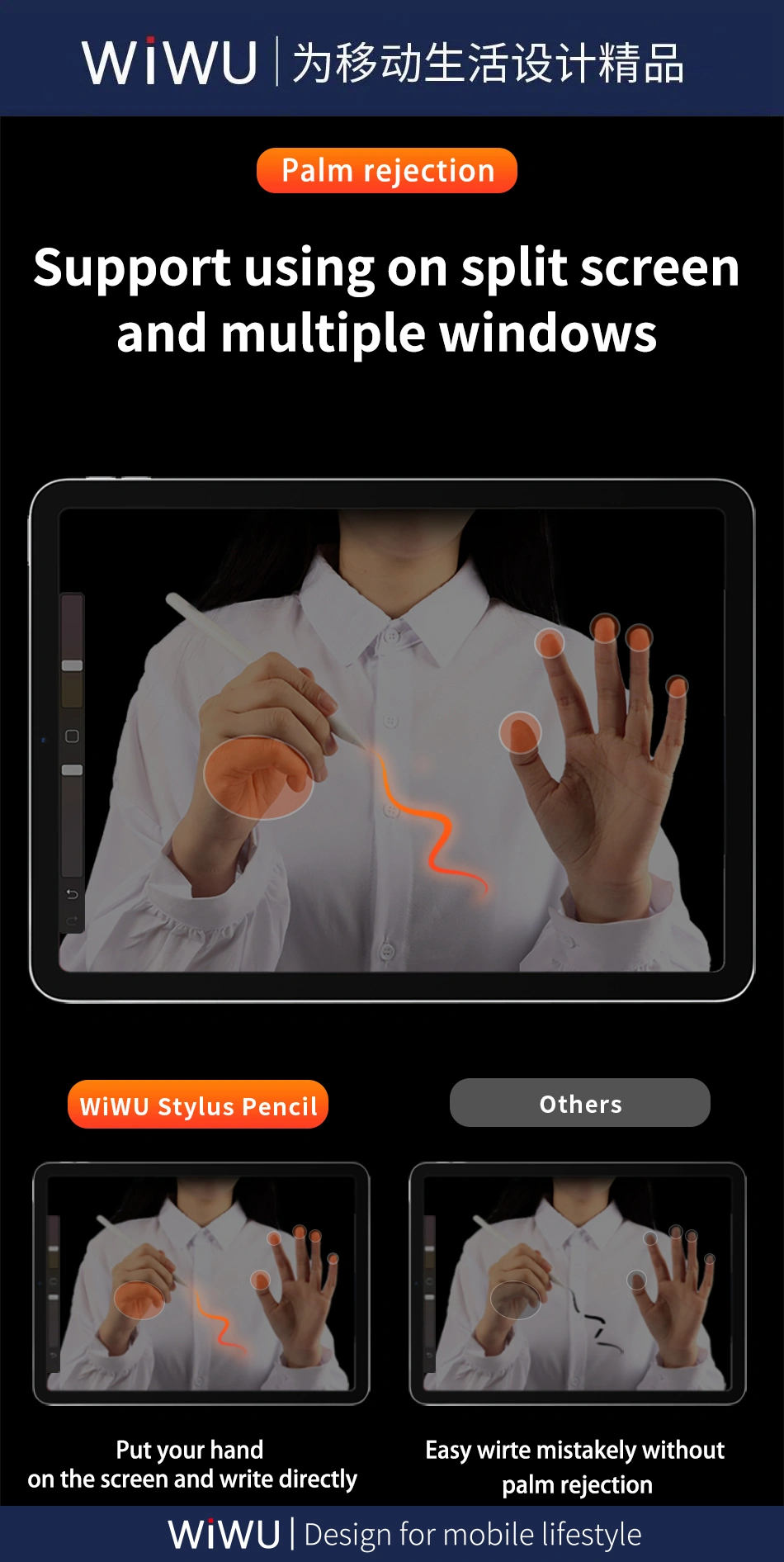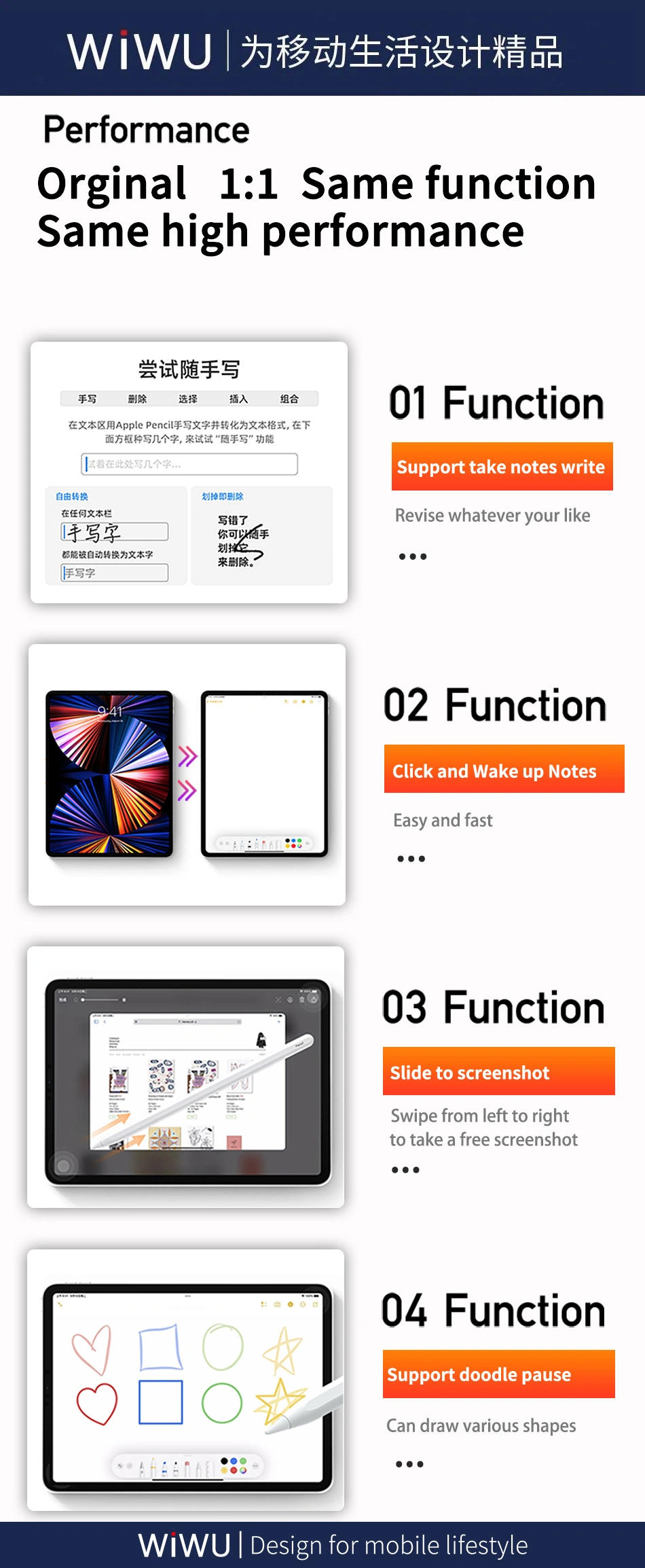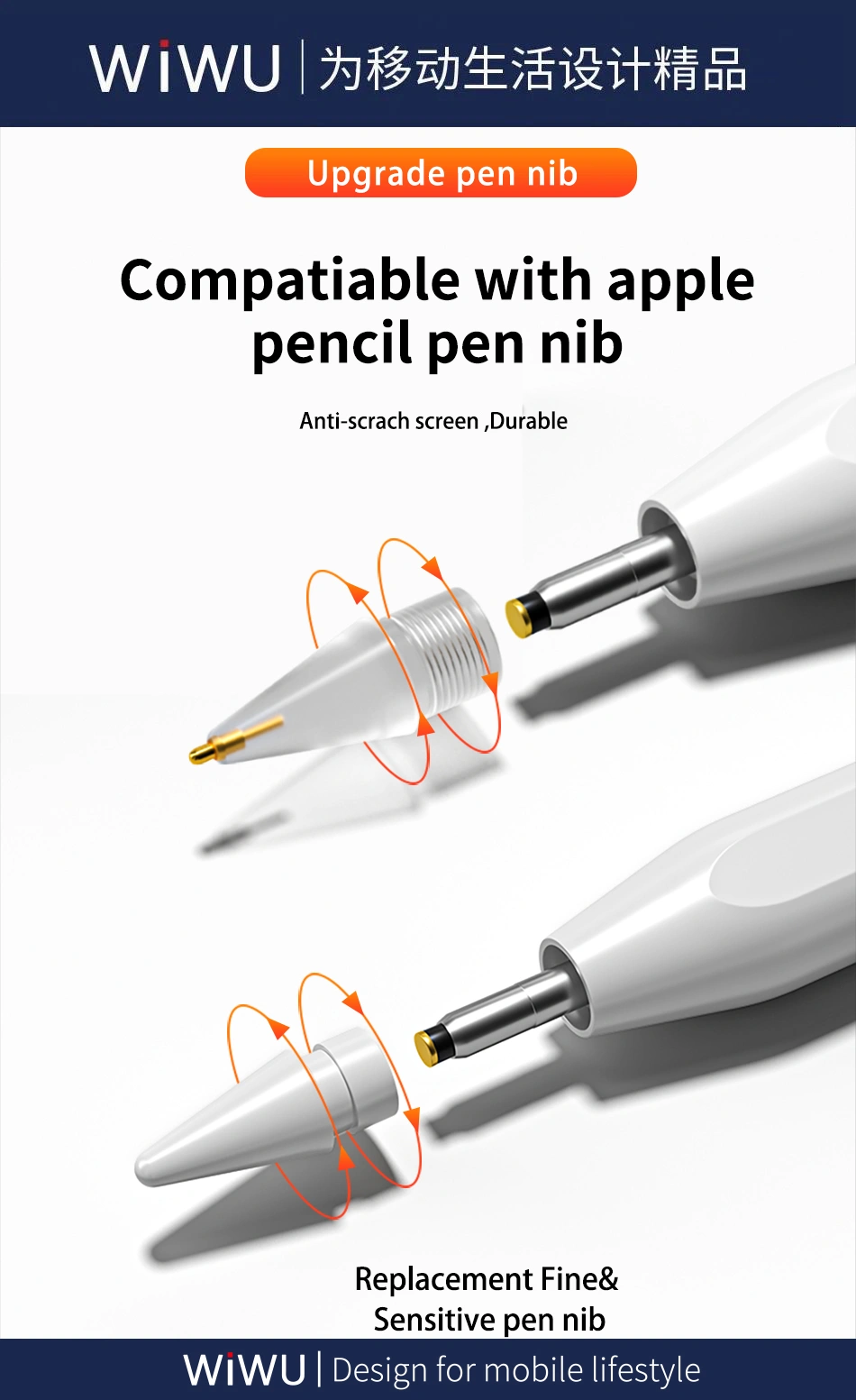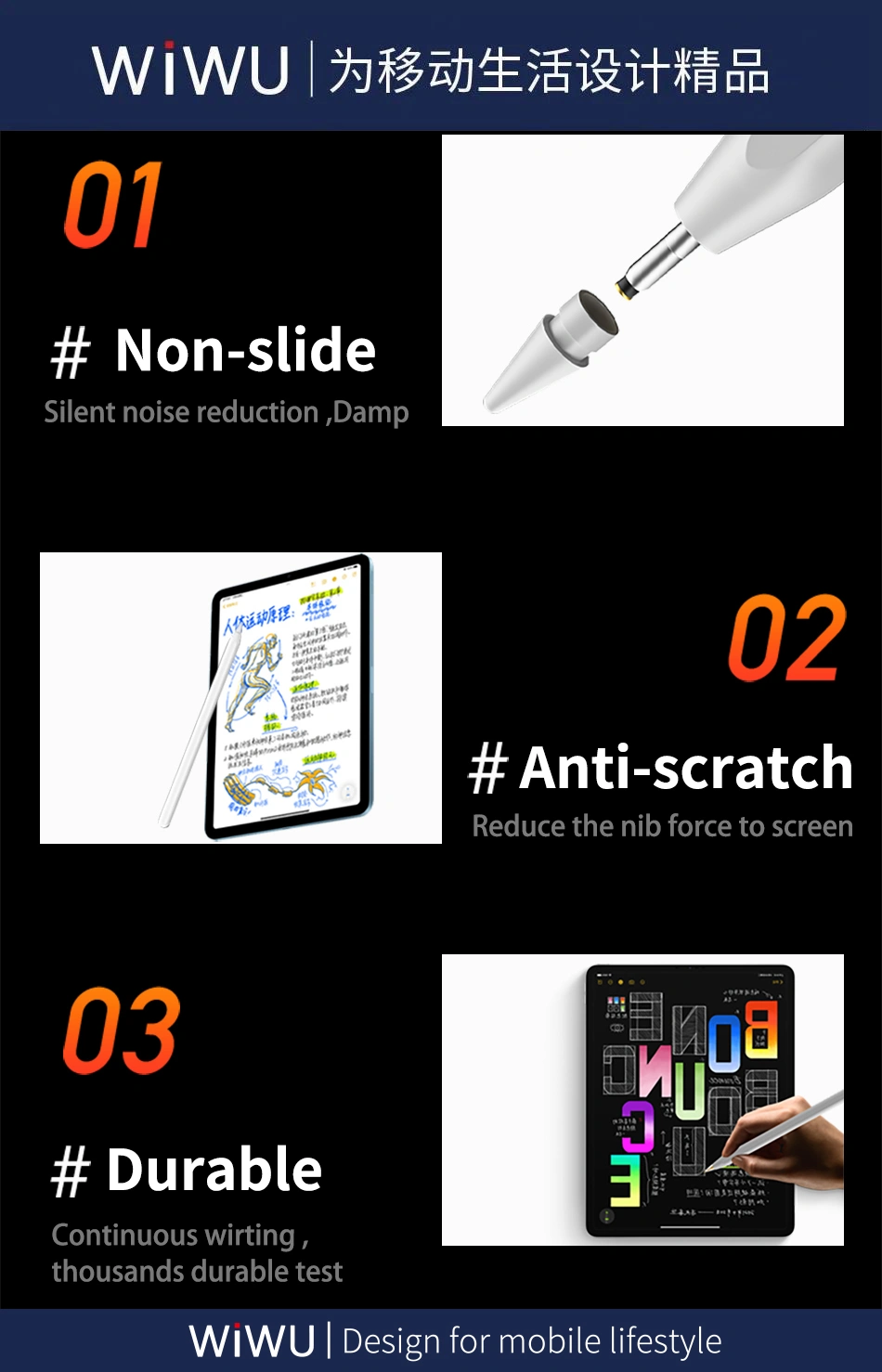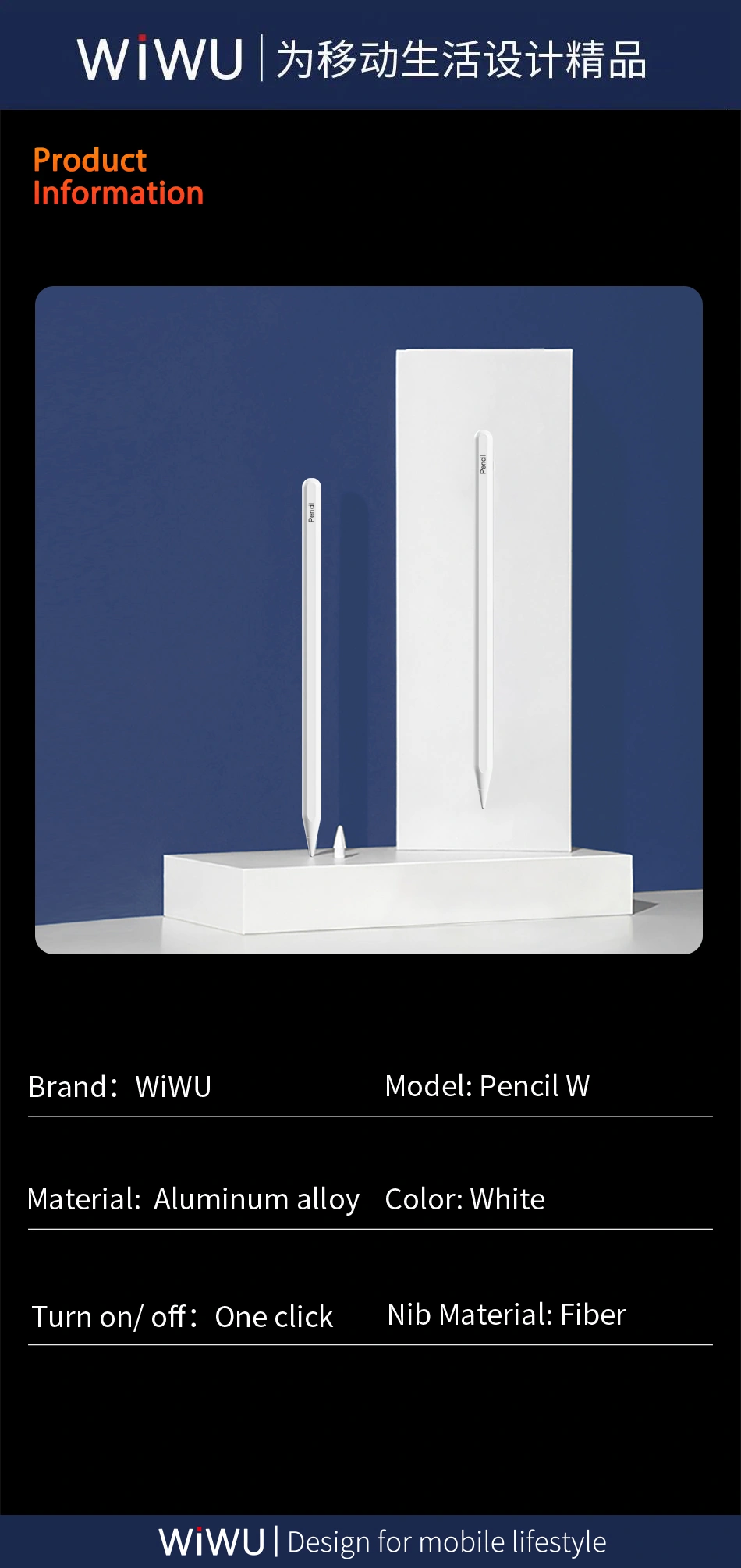 Customers who bought this product also bought: