personal attention
chevron_right
Minimum order €50 | Express delivery GLS Shipped from Spain | Deadline for Same Day Shipping 19:00h
Minimum order €50 | Express delivery GLS Shipped from Spain | Deadline for Same Day Shipping 19:00h
WIWU Mini Wireless Charger for Apple Watch M16
Wiwu M16 Smart Watch Mini wireless magnetic charger 2.5W
Whether you use it at home, at work, or while traveling, this excellent charger meets all your needs.
With its compact design, it's very easy to transport and you can take it anywhere.
Thanks to the magnetic function inside, charging is now much easier and safer.
This perfectly mini-sized device will be fully charged in no time with 2.5W fast charging technology, allowing you to use your device as quickly as possible.
It also has a precise alignment to find the correct charging point and never heats up.
In our tests, it could fully charge the Apple Watch 6 in two hours.
Most importantly, this great tool recognizes foreign magnetic objects and stops charging, keeping your device as safe as possible.
Thanks to its smart chip technology, it prevents hazards such as high current, high voltage, overheating and short circuit.
It has a CE certificate.
It is also compatible with Apple Watch 1/2/3/4/5/6/7/SE and Watch Ultra models.
With the M16 Pro, your smartwatches are always charged and ready to use!
more info
WiWU Wireless Charger for the Apple Watch M16
Product name
WiWU Wireless Charger for the Apple Watch M16
Color
White
Feature
mini wireless charger for apple watch
compact size 4*0.6*2.8mm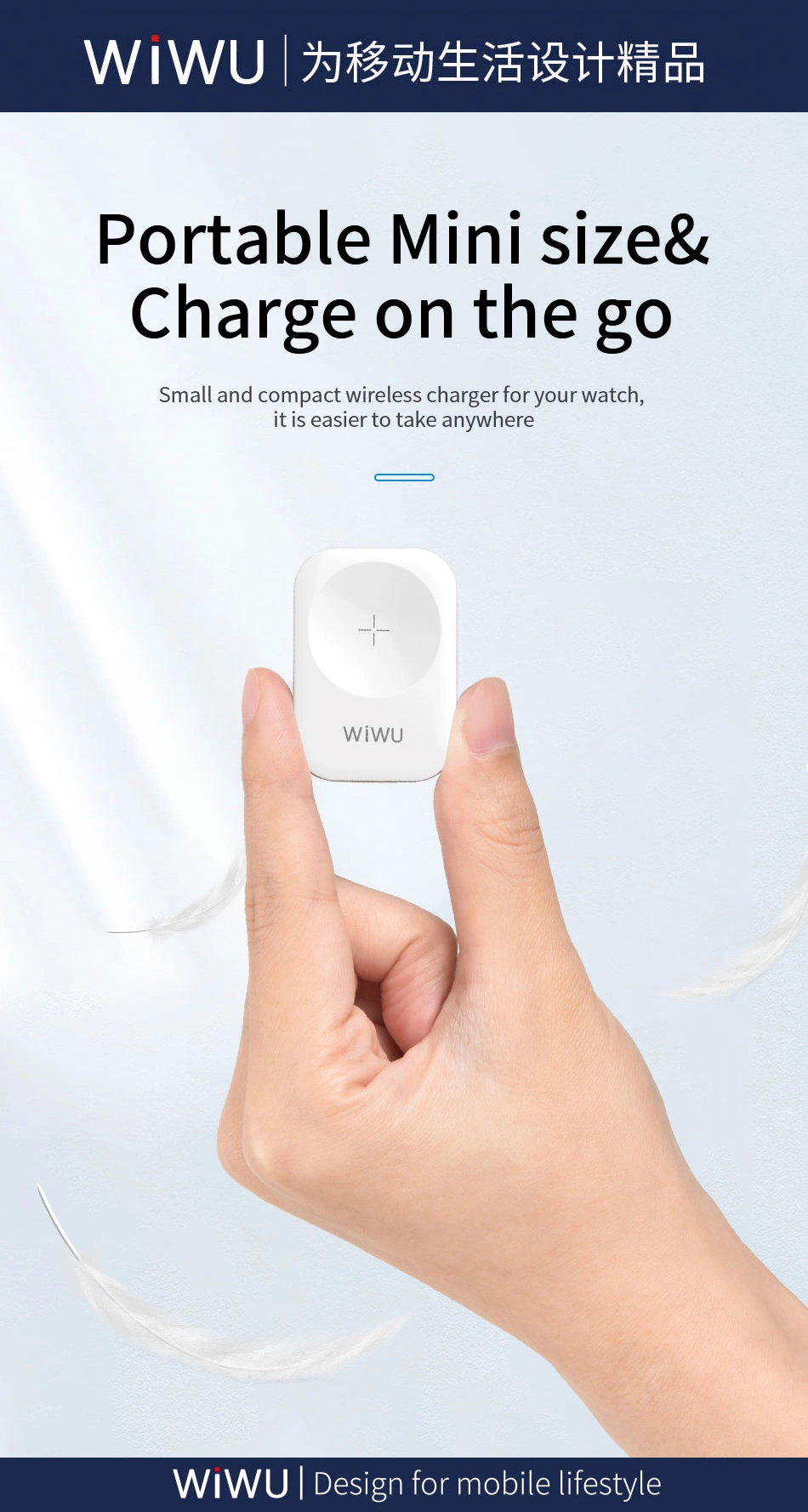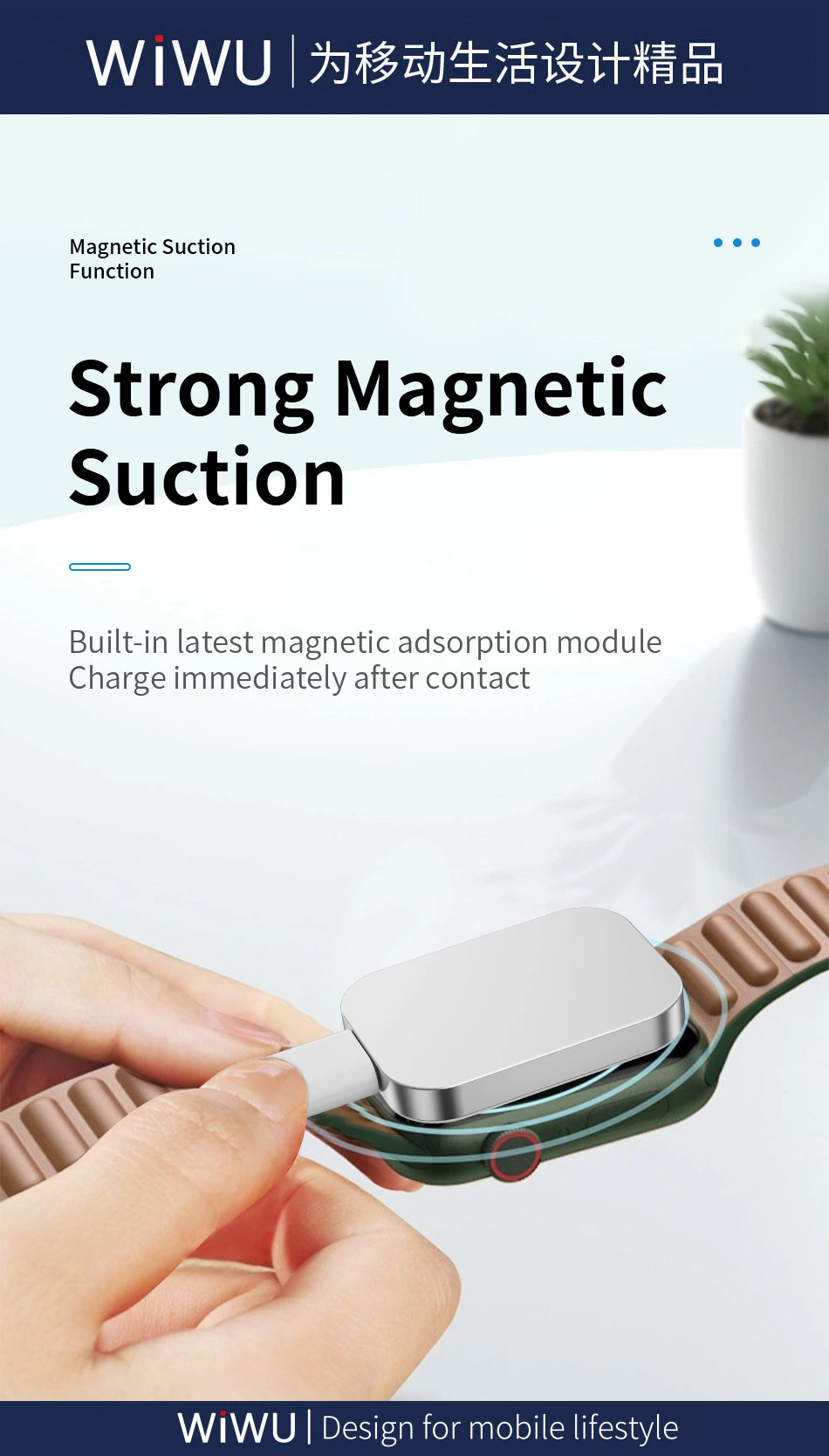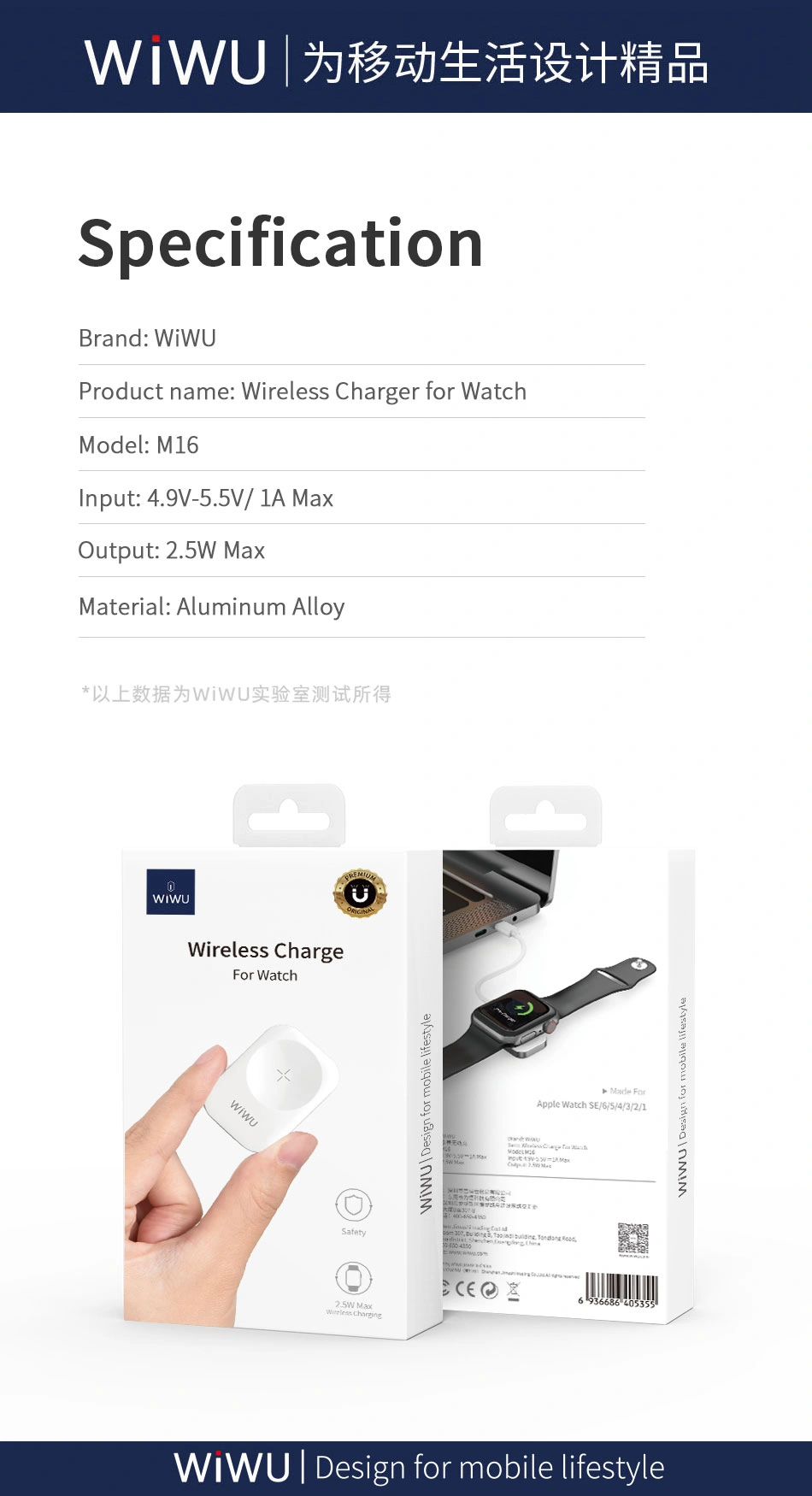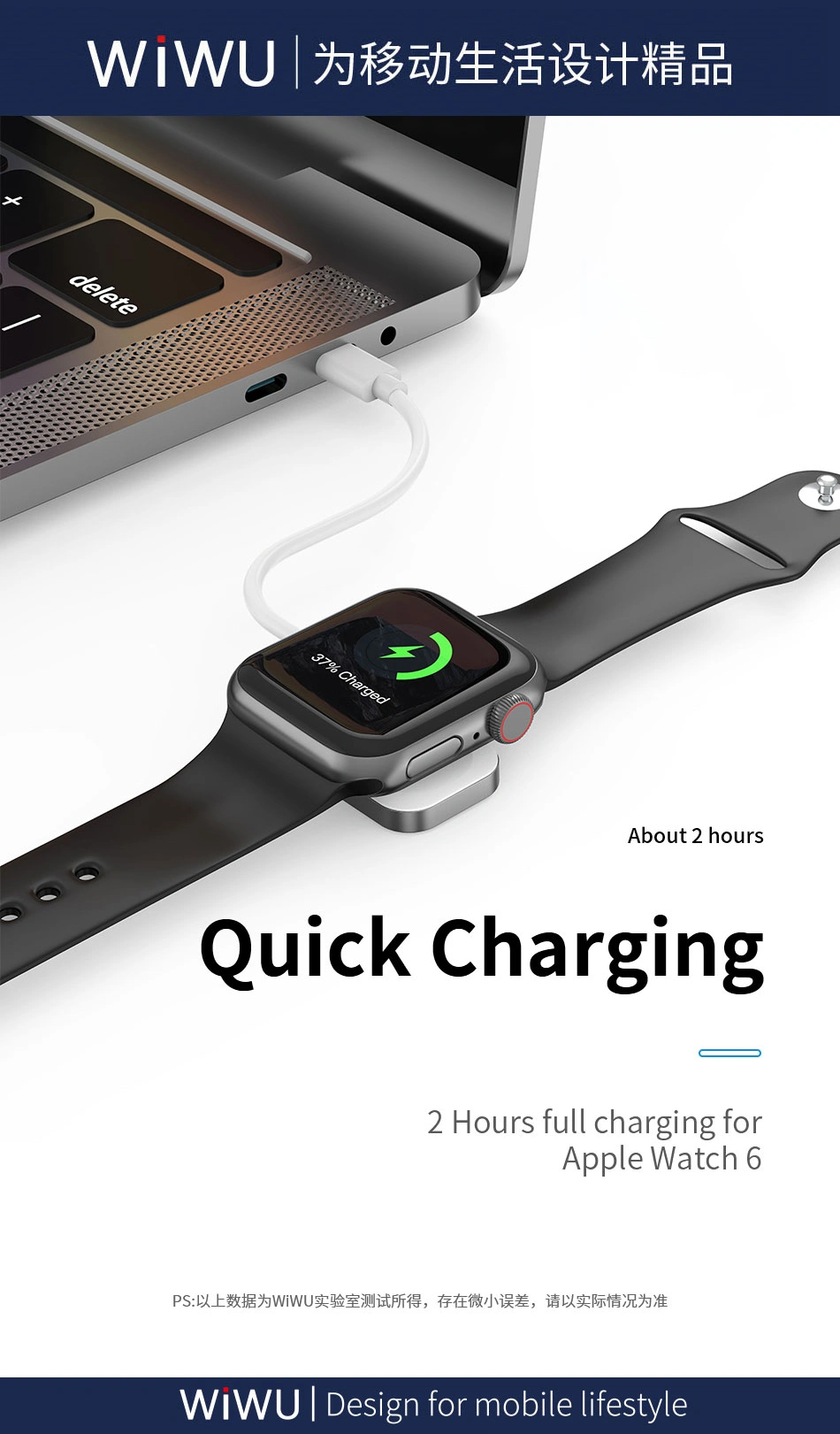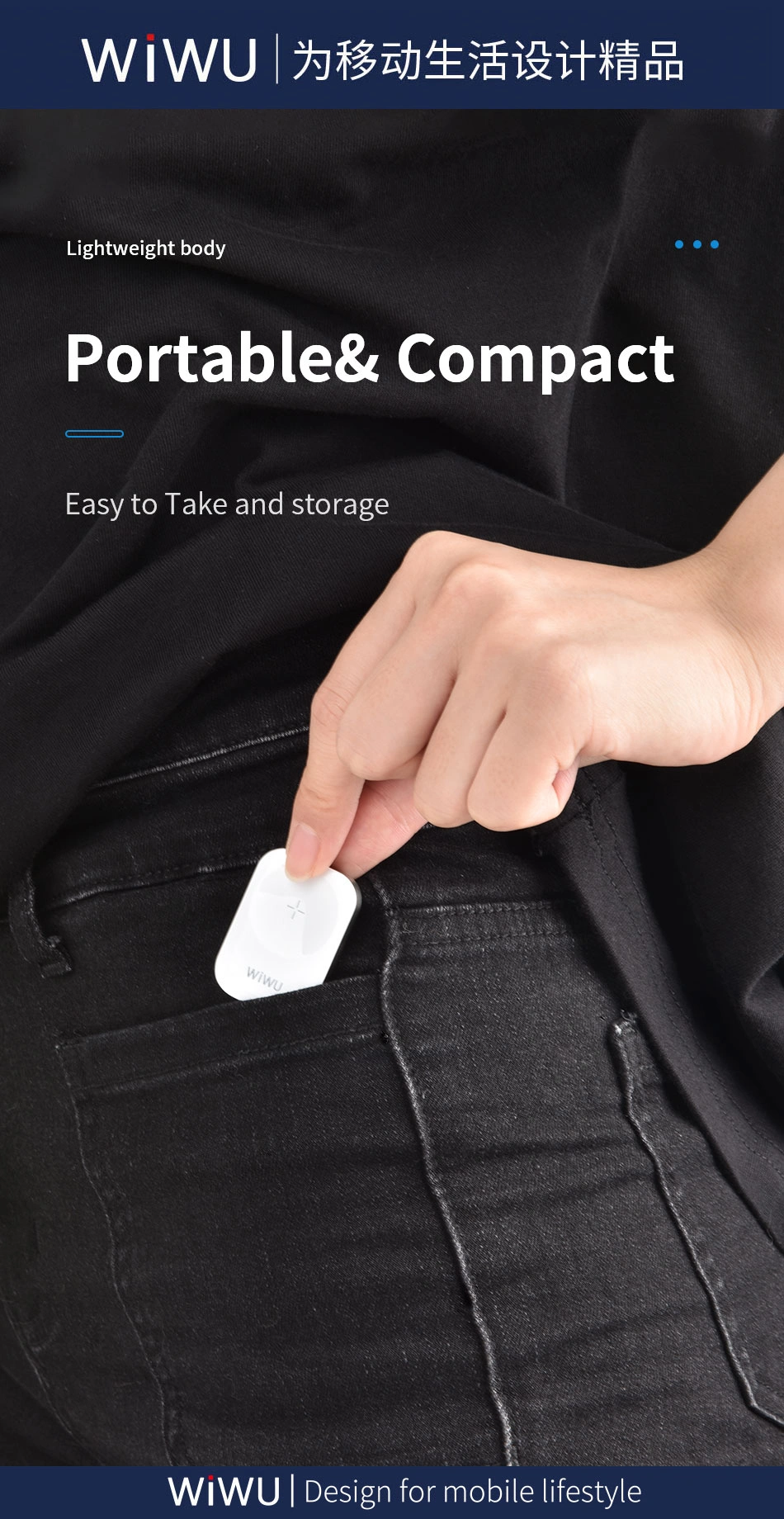 Customers who bought this product also bought: