personal attention
chevron_right
Minimum order € 50 | FREE SHIPPING + € 100 | Time Limit 19:00 sent URGENT 24h
Minimum order € 50 | FREE SHIPPING + € 100 | Time Limit 19:00 sent URGENT 24h
Smart Cover for iPad New - 8 Colors
Smart Cover for iPad New - 8 colours. Protect your phone with the guarantee and quality of the APOKIN brand.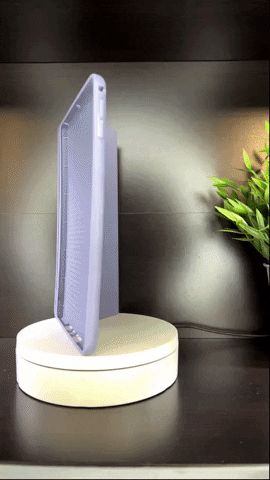 Enter the amount you need of each color:
Do you want us to notify you when it is available?
more info
Smart Cover for iPad New, available in 8 colors

Case designed and thought to protect the iPad with reinforced corners, soft microfiber interior lining that keeps the screen impeccable.

Smart Cover, Open to activate. Close to stand.

Support to write, watch movies or use Facetime.

Premium cover made of a rigid material that adheres to the tablet so you can use it with a soft and comfortable touch.

Resistant design that prevents scratches and bumps. The case is made with a specific design that allows the use of the phone's controls and buttons.
Customers who bought this product also bought: