personal attention
chevron_right
Minimum order € 50 | FREE SHIPPING + € 100 | Time Limit 19:00 sent URGENT 24h
Minimum order € 50 | FREE SHIPPING + € 100 | Time Limit 19:00 sent URGENT 24h
Samsung A72 5G 4 glitter transparent gel case -Colors
Glossy Transparent Gel Samsung A72 5G Case -Colors. Protect your phone with the guarantee and quality of the APOKIN brand.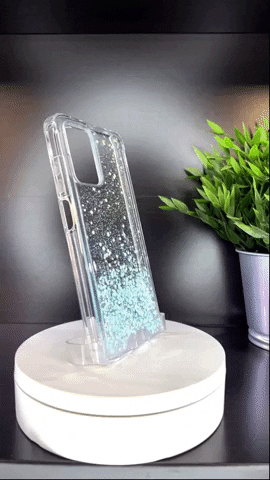 Enter the amount you need of each color:
Do you want us to notify you when it is available?
No reward points for this product because there's already a discount.
more info
Premium Anti-knock Case with Brilliant Reinforced Edge Compatible with Samsung A72 5G

Do you want to protect your phone from drops and bumps? The premium anti-shock gel case is the answer, designed with reinforced edges to absorb shock and protect your phone.

Anti-shock design that protects your terminal from bumps and unexpected impacts.

Premium gel case, silicone composed of a rigid and completely transparent material that adheres to the smartphone, so you can use it with a soft and comfortable touch.

Light and resistant design that prevents scratches and bumps without adding bulk. The case is made with a specific design that allows the use of the phone's controls and buttons.
Customers who bought this product also bought: