personal attention
chevron_right
Minimum order € 50 | FREE SHIPPING + € 100 | Time Limit 19:00 sent URGENT 24h
Minimum order € 50 | FREE SHIPPING + € 100 | Time Limit 19:00 sent URGENT 24h
Flexible Soft Silicone Gel Case for iPhone 13 Pro Max Folding Stand 4-Colors
Flexible Soft Silicone Gel Case for iPhone 13 pro Max Folding Stand 4-Colors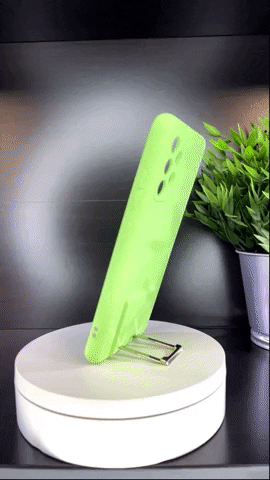 Enter the amount you need of each color:
more info
Flexible Soft Silicone Gel Case for iPhone 13 pro Max Folding Stand 4-Colors

Do you want maximum protection for your phone? The rigid gel case is the answer, made with high quality and resistant materials.

Protect your terminal from scratches, impacts and bumps with a resistant and elegant case, silicone finish.

Case that combines gel with silicone on the edges and inside, a material that fits the smartphone like a glove, so you can use it with style without adding bulk.

Made to measure for each mobile model, allowing access to the phone's controls, buttons and connectors.

It incorporates the metal folding support that acts as a support at the same time, making it completely closed.
data sheet
Cor

Soft Silicone Case with Ring
Customers who bought this product also bought: