personal attention
chevron_right
Minimum order €50 | Express delivery GLS Shipped from Spain | Deadline for Same Day Shipping 19:00h
Minimum order €50 | Express delivery GLS Shipped from Spain | Deadline for Same Day Shipping 19:00h
Front and Back Transparent Silicone Samsung Galaxy Note 10 Double Case
Case for Samsung Galaxy Note 10 Double transparent that covers the front and back. Protect your phone with the guarantee and quality of the APOKIN brand.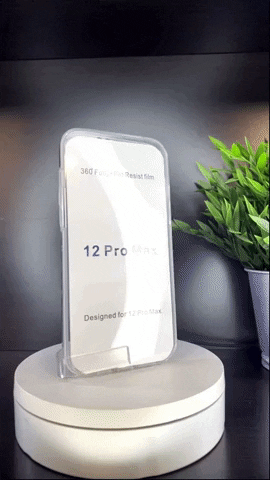 more info
Compatible with Samsung Galaxy Note 10

Double Front and Back Rigid Plastic Case - Total Transparent

Ultra thin 360 degree design, 2 pieces of transparent duto plastic are included, one that covers the front and the other the back.

They fit perfectly and cover 100% of the phone, protecting all corners and edges.

Front cover is made of a rigid and completely transparent material that adheres to the smartphone screen, so you can use it with a soft and comfortable touch.

This case model does NOT have a micro dot network. This case can NOT be used with screen protector.

Lightweight and durable design protects the phone from scratches and bumps without adding bulk. You have full access to all controls and buttons on the phone.
data sheet
Type of Covers

Double Cover 360
Customers who bought this product also bought: